~*~

Parents: Nicolette & Gideon

~*~
~ Mother and Father cats ~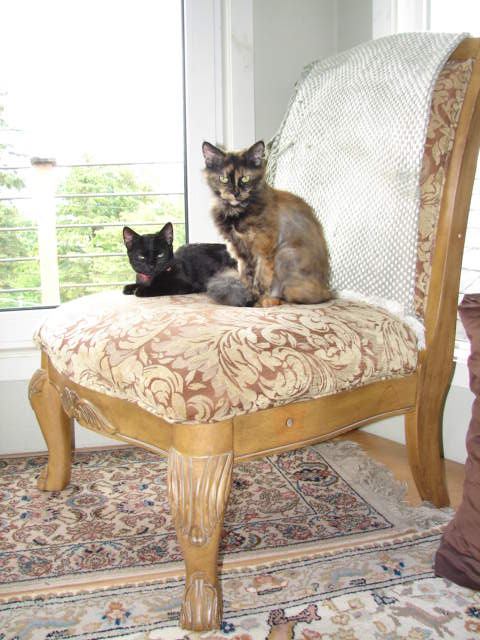 Gideon is a gentle boy who loves Nicolette.
He is small and short in stature with short legs.

Nicolette is a sweet sensitive girl.
She loves being a mother, cuddling and loving her kittens.

Would you believe that Nicolette and Gideon didn't exactly like each other at first?





| | |
| --- | --- |
| Nicolette loves to groom, and Gideon enjoys all he can get. | These two just love being together. |

They are very affectionate.




HomeParentsAvailable KittensPrevious Litters
About My CatteryAbout LaPermsPoliciesTestimonialsEmail

~ Nicolette is a registered LaPerm from Oregon ~
This is a month after they met...

These two never chase
or play-fight,
they simply love each other.
~ Gideon is a registered Domestic Shorthair and / or Munchkin from Texas ~
Both parents have doscile gentle personalities.

Neither dominates the other, they are best friends.

Both of the parents care for and 'love on' their kittens.

---

Home

Parents

Available Kittens

Previous Litters


About My Cattery

About LaPerms

Policies

Testimonials

Email

Call: (206)793-7117


---